International Standards Used In Calibration
Does it feel like you are exploring a wormhole when researching standards used in calibration?
You are not alone!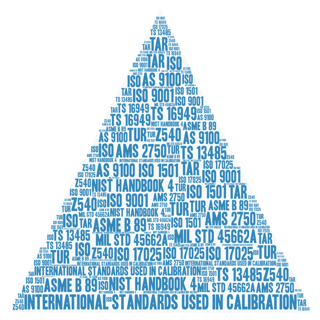 Here is a list of common international standards used in calibration.
ISO 17025
This standard covers the general requirements for the competence of testing and calibration laboratories. Expect to see a revision to ISO 17025 to be released late 2017 early 2018. It is similar to ISO 9001 in general requirements but is very specific in the technical requirements necessary to be an ISO accredited calibration and/or testing laboratory.
You may find these articles helpful in understanding ISO 17025:
ISO 9001 or ISO 17025: How to choose a calibration company
As a calibration company we are sometimes asked which is better ISO 9001 or ISO 17025 certification. That really is the wrong question. Both of these International standards are excellent. The reason we said it is the wrong question is because they each have a particular focus. What is the difference between ISO 9001 and ISO 17025?...........
Compliant or ISO 17025 accredited: Is there a difference?
Recently I was having a conversation regarding quality and the often used phrase came up- " All things being equal". This got me thinking, when are all things equal?
In this particular conversation, it was regarding compliant versus accredited. I don't think it is immoral, illegal or unethical to use the term compliant when advertising a companies qualifications. That said, there is a significant difference between being compliant and being accredited......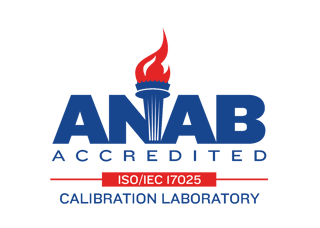 ISO 9001
"ISO 9001:2015 sets out the criteria for a quality management system and is the only standard in the family that can be certified to (although this is not a requirement). It can be used by any organization, large or small, regardless of its field of activity. In fact, there are over one million companies and organizations in over 170 countries certified to ISO 9001.
This standard is based on a number of quality management principles including a strong customer focus, the motivation and implication of top management, the process approach and continual improvement. These principles are explained in more detail in the pdf Quality Management Principles. Using ISO 9001:2015 helps ensure that customers get consistent, good quality products and services, which in turn brings many business benefits.
Get an overview of ISO 9001 in this powerpoint presentation.
If you want to know more about the revision of ISO 9001:2015 see our revision page. "
Source: https://www.iso.org/iso-9001-quality-management.html
You may find these articles helpful in understanding ISO 9001 and calibration:
Where is calibration mentioned in ISO 9001:2015
The release of ISO 9001:2015 has many companies reevaluating how they do business. Why? While inherent in every business model, the concept of Risk-based thinking now requires a more articulated approach to measure inputs and outputs.So, where does calibration fit in Risk-based thinking and where is calibration mentioned in ISO 9001:2015?...........
ISO 9001:2015 - Is your calibration program ready?
Recently I was in a discussion with several Quality Managers regarding ISO 9001:2015 and the focus on Risk.
The discussion focused on what tools/techniques people would be using for Risk Assessment, Risk Management and Mitigation. The numbers of tools available is almost limitless and everyone had a good sense of where they were going to focus. There was keen focus on Process and Supplier Management......
AS 9100
This standard is specific to aerospace. Specifically Quality Management system requirements for Aviation, Space and Defense Organizations. As of September 15, 2017 the latest revision is AS 9100D. The general principles of ISO 9001 are covered within this standard. AS 9100 has a history looking specifically risk assessment and analysis. One key tool used is the FMEA- Failure Mode Effects Analysis. You will also see the term Nadcap in relation to AS 9100. Nadcap is the National Aerospace and Defense Contractors Accreditation Program. This is an industry-managed approach to conformity assessment using technical expertise from all parties involved.
You may find this article helpful in understanding AS 9100 and calibration:
AS 9100 and Calibration:It's time to get real!
It is critical that you support your airworthiness operations with a thorouhly vetted calibration prgram. What is your selection process for a calibration vendor? Do you require ISO17025 accreditation?........
The waters tend to get real muddy here. There are several versions of Z540. Z540-1 has been an American National Standard since 1994 and is rooted in MIL-STD 45662A. For a detailed discussion of Z540-1- Click Here.
Z540.3 focuses on False Accept and is based the the NASA 89% rule. NCSLI has published an interpretation that is very useful. Click Here to read it.
You may find these articles helpful in understanding Z540 and calibration:
What you need to know about Z540 and calibration
As an 17025 accredited provider of calibration services conflict arises when those unfamiliar with ANSI Z540.3 ask us to make decisions that must be made by the end user. As the end user of the calibration equipment you need to have an open dialogue with your calibration provider.......
Tur: What is it?
TAR, TUR, CMC, and TLAs
In the world of metrology, the three letter acronyms (TLAs) TAR, TUR, and CMC are routinely bantered about like exam scores. Bigger TARs and TURs with smaller CMCs led to the "Scope Wars" of the 90s and early 2000s..........
IATF 16949:2016
Was an ISO technical specification for the automotive supply chain. It is now managed by IATF- International Automotive Task Force. Similar to the general requirement to ISO 9001 it also specifically addresses calibration.IATF 16949 calls out the need for the use of ISO 17025 accredited calibration regardless if the calibrations are performed internally or externally.
You may find these articles helpful in understanding ISO/TS 16949 and calibration:
What is the difference between Accreditation and Certification?
The recent changes to ISO 9001:2015 have caused some confusion about how to select a calibration provider.Does a calibration provider need ISO 9001 certification or ISO 17025 accreditation? Or both?........
CQI-9 Special Process Heat Treat System Assessment and Calibration
AIAG - Automotive Industry Action Group- released CQI-9 in March of 2006. The goal is to "include a reduction of campaigns, spills, recalls and warranty claims related to heat treated components. The management system will emphasize continual improvement, defect prevention and the reduction of variation and waste in the supply chain." This is achieved by performing a Heat Treat System Assessment- HTSA.
ISO 9001 or ISO 17025: How to choose a calibration company.
http://www.aiag.org/quality/iatf16949/iatf-16949-2016
ISO 13485 - Medical Devices are specifically addressed in ISO 13485. It is common for the FDA to regulate medical devices that are available in the United States. The FDA 483 insection reports and warning letters are publicly available documents that call out significant violations of 21 CFR, parts 210 and 211.
You may find these articles helpful in understanding ISO 13485 and the FDA 483 inspection reports and letters and calibration:
Calibration and Lessons learned from FDA Warning Letters
MIL-STD-45662A - This standard has been cancelled. The fundamental aspects of MIL-STD-45662A are found in ISO 17025, ISO 10012 and Z540.
You may find this article helpful in understanding the evolution of MIL-STD-45662A into ISO 17025: